I'm a proud affiliate for tools I use everyday in my business, programs I've tested for clients and software that helps me work better. I never endorse anything I have not or would not use myself.
Web Domains & Domain Management
I collect domains like some women collect shoes. If you have the same entrepreneurial nature, you might consider consolidating all your domains under one manager. For years I bought domains from my host, but then I would switch hosts and still have to maintain logins to route DNS servers… just a bit of a mess. Namecheap is, well, cheap, and also has good customer service & a nice interface for managing domains. (P.S. I've let a few domains expire so I'm now down to less than 20 – all of them are managed by Namecheap).
Buy a Domain
Web Hosting for WordPress
I've tried a ton of webhosts in the last couple decades working as a web designer and webmaster. I moved all of my personal AND client WordPress sites to SiteGround in 2016. I've had virtually no downtime, and their customer service is phenomenal. It's really world's apart from others the best WordPress hosting I've personally used – without destroying your budget.
Get SiteGround Hosting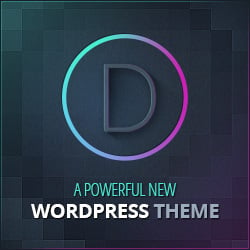 WordPress Themes
I've been an Elegant Themes customer since 2011 and after testing quite a few premium themes, I've decided Divi is the best WordPress theme. This site uses Divi because it is one of the most versatile and configurable themes or frameworks I've ever used that is still very easy for anyone to use. Divi ships with premade layouts or you can build from scratch. And again, their customer service is excellent – which is always worth paying for.
Check Out Divi
Learning WordPress
I built my first WordPress site from scratch around 2009 and have been learning slowly for years. I wish I had had a course like this one then that would have saved me literally 1000's of hours. A lot of my clients ask me about building a WordPress site and for awhile I was planning to create a course on how to build a WordPress site. Thankfully, I met Rebecca Lutz and found out she'd already created the course so I don't have to! She's done a truly fantastic job, and you can try it free for 7-days.
Learn WordPress
Digital Marketing & Growth
One CRM to Rule Them All
ONTRAPORT is another product I wish I'd had years ago, and am so glad I've invested in. I hacked together marketing solutions using Mailchimp, Mailer Lite, Zapier, Lead Pages, Thrive Leads, and a few others and was doing fine, but it involved a lot of workarounds to get the solution I wanted, creating technical debt. If you're planning on growing your business rapidly, I urge you to invest in quality tools that serve your business for the long-haul and scale with you so you don't have to migrate later. Again, Ontraport's customer service is on fleek and that in itself can be a huge timesaver.
Grow Your Business
For Freelancers or the Tech Challenged
If you are brand new to email marketing and want to get started rapidly with minimal investment, or you plan to have a simple email program for life, MailerLite is my recommendation. It's some of the easiest to use email marketing software I've tried and they are rapidly adding features. You can have your first autoresponder, including embedded forms and optin pages, up in an hour, without spending a cent. If your business model is more simple and service-based (i.e. you are a freelancer and don't plan to manage a team or sell online products), this is a great bet.
Get Started with Email Marketing
Learning & Online Courses
For Freelancers
I owe a fair amount of my success as a UX designer to what I learned in the Creative Class, and have continued to benefit from the Methods that Paul Jarvis teaches. If you are a freelance designer, developer or writer, this is an excellent course for taking your business to the next level.
Join the Creative Class
For Travel Writers
A few years ago, I toyed with quitting my job and traveling the world solo and making a living as a travel blogger for women. I signed up for this class, did about 75% of the work, started Eat, Pray, Love to Travel and even built a bit of a following. Ultimately blogging was not my calling – but I learned a ton from this course that helps me now as a coach and digital marketer. If you're a freelance travel writer or aspiring blogger, this was a great course for me with valuable resources.
Start Your Travel Blog
AppSumo
I've always been a bargain hunter, and that doesn't stop at the digital world – which is why AppSumo is so great. Part discovery tool, part crowdsourced deals, I've bought about 30 deals ranging for stock photo services, premium upgrades, online courses and tools that have massively improved my focus or my business. Plus, their emails and descriptions are funny as hell.
See Current AppSumo Deals
MightyDeals
Looking for a great collection of fonts for your new brand?  Need graphics for your blog? Stock photos for your sales page? Check out MightyDeals.
Get a Mighty Deal
HOW QUICKLY DO YOU THINK YOU CAN CHANGE YOUR LIFE?
Whether you're a six-figure corporate leader, a creative freelancer or an aspiring entrepreneur who wants to travel the world, I can help.
Learn More About Coaching